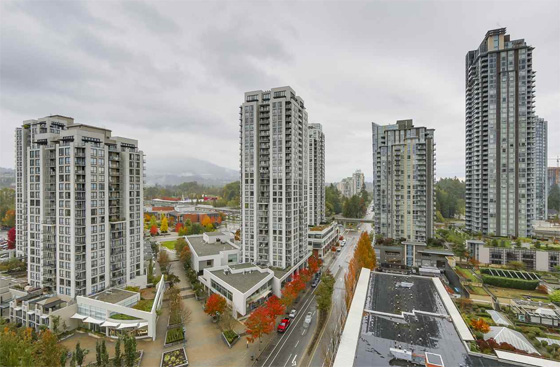 An often overlooked alternative to the standard mortgage lending process in Vancouver, British Columbia, private financing is a worthwhile consideration for acquiring funding for real estate investment. Many residents in the city are all too familiar with the challenges associated with breaking into the real estate market – prices and competition is high, and financing can be difficult to arrange. Still, when weighing the costs and benefits of renting versus purchasing, home owners will tell you that buying your property means money is ultimately going into your own pocket as you pay off a mortgage and build equity.
Getting a mortgage approved can certainly be a deterrent to some folks who would prefer to purchase property. If you've ever been concerned that you would not get approved for a mortgage in BC, private financing might be the alternative you need. Banks and other conventional lenders often have a much more stringent mortgage lending process, particularly since the real estate market took a huge hit in 2007 and banks were left holding the bag. Banks poor lending practices and inadequate approaches to due diligence ultimately resulted in consequences for borrowers too, and in today's competitive real estate market it is much more challenging to get a mortgage.
Fortunately, private lenders in BC represent a growing network of mortgage lending services that are available to the public whether they're looking to purchase their own home or to invest in local real estate. Private financing companies in BC often offer attractive mortgage rates and reasonable lending requirements. Typically, approval for private financing requires that borrowers have around 15 percent to put toward a down payment, while higher down payments (such as 20 or 25 percent) are preferred. In addition, evidence of a stable income over the past 12 months or more. Satisfying these two conditions is often all you'll need to get private financing in BC.
Credit scores and credit history are not a major concern as private lenders are more interested in your current credit standing rather than a history that can be explained by predictable life circumstances. In fact, private lending can often help borrowers rebuild their credit score while they also build home equity. Even though interest rates for private financing are usually a little higher than banks, the equity you build and the money you save by investing in your own home will well outweigh the costs of increased interest payments. Then, after a couple of years on a private mortgage and an improved credit score, you can seek lending through traditional banking options and reduce your interest rates.
For many borrowers, private lending in BC is an attractive choice that can help them get into a home, improve their credit history, all while keeping money in their own pockets.